Vipul Sharma, 8th Dec
Business Intelligence is the process of extracting information from data sources, managing it, and presenting it in a meaningful way. The most common tools are databases, spreadsheets, and dashboards.
The list of 10 BI tools below is based on their popularity, features, and ease of use. These are some of the best business intelligence tools in 2023.
Table of Contents
Some of the Best BI Tools –
1. SAP Business Objects
SAP Business Objects (BO), formerly known as Business Objects, is a business intelligence tool used to analyze data and create reports. It can also be used to make decisions based on the information that it finds in your database.
BO provides you with the ability to visualize your data so that you can gain insight into what's happening in your business or organization. This way, you can make better business decisions based on this information.
2. Tableau

Tableau is a business intelligence tool that can be used to create visualizations and analyze data across different platforms. The software has over 100 million users worldwide, including small and large companies. It's easy enough for anyone with basic knowledge of Excel or Google Sheets to use, but its powerful features are also ideal for experienced analysts who want to get more out of their data.
Tableau offers several ways of visualizing your data: scatterplots, bar charts, stacked bars, line graphs, and heat maps (a type of graph where colors represent values). You can even create virtual cubes with different metrics such as sales volume by region or revenue per customer segment.
3. Microsoft Power BI

Power BI is a business intelligence tool that allows you to create interactive dashboards and visualize data. It's part of the Microsoft Office 365 suite and can be used on any device, whether you're at home or on the road.
Power BI is cloud-based, so it requires no installation or maintenance time before being able to use it. This makes it ideal for companies with remote workers who may not have access to their physical computer system or internet connection at all times, but would still need access to information about their company's performance over time.
Power BI integrates with other Microsoft products like Excel and SharePoint Online (formerly OneDrive for Business) so users don't have to learn new software programs if they already know how—and what—they want from this kind of toolkit!
4. QlikView

QlikView is a Swedish-based company that was founded in 2001. The company has over 4,000 customers and 2,000 employees. The business intelligence software company has over $1 billion in revenue and a market share of 26 percent in Europe alone.
QlikView offers a range of tools for reporting, analytics, dashboards, and visualization; it also offers data integration capabilities via its QlikView Desktop Client SDKs as well as mobile apps like QlikView App Designer (for iOS), which lets you create your own mobile app without having to write code or deal with any technical aspects at all!
5. Klipfolio

Klipfolio is a cloud-based business intelligence and reporting platform that enables users to create and share real-time dashboards. It offers over 100 connectors for popular data sources, including Google Analytics, Salesforce, MailChimp, and more.
Klipfolio also has an in-house analytics team that provides insights into your company's performance through custom reports that help you make better decisions about how best to manage your business operations. The platform offers free trials for up to 10 users per month before charging $15/user/month or $300/month if there are 5 users on board at once (or less).
6. Domo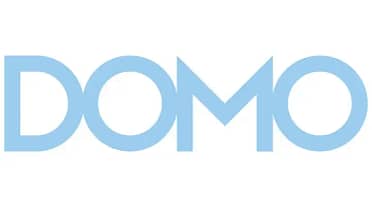 Domo is a business intelligence tool that helps companies make more informed decisions. Domo can help you get better visibility into your data and make recommendations in real-time, all while reducing the time it takes to analyze information.
Domo has been used by over 3,000 companies across the globe and is used by some of the biggest names in the business: Tesla Motors Inc., General Electric Co., and Salesforce Marketing Cloud Inc.
7. Sisense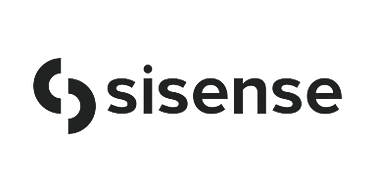 Sisense is a business intelligence tool that helps you make better decisions. It provides a simple way to visualize data and get live insights into your business.
Sisense is a cloud-based BI platform that is easy to use and fast to deploy.
8. Yellowfin BI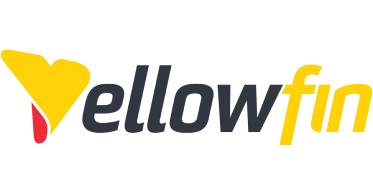 Yellowfin BI is a business intelligence tool that helps you extract information from data. It is simple to use and affordable, making it one of the best tools for any organization looking to get their hands on some BI.
Yellowfin BI has the ability to import and visualize multiple sources of data, including structured and unstructured files (e.g., email archives), relational databases, text documents, and streams of events. The software also provides advanced analytics capabilities including statistical modeling wizards that allow users to create custom reports based on their own domain expertise or established best practices within an organization's industry verticals (e.g., retail vs manufacturing).
If you need a way for your team members or clients alike who don't necessarily have technical knowledge about using software applications such as Microsoft Excel then Yellowfin BI may be just what they need!
9. Looker Data Sciences Platform

Looker is a cloud-based business intelligence platform that helps companies make data-driven decisions. Founded in 2012, Looker has offices in San Francisco and Boulder, Colorado.
Looker works with companies of all sizes to help them make data-driven decisions by giving them access to their real-time business intelligence (BI) insights and dashboards through an intuitive user interface. The platform offers free trial access for up to 500 users per month—ideal for small businesses that need an easy way to get started quickly or large corporations with sophisticated requirements but limited resources.
10. MicroStrategy BI Platform
MicroStrategy BI Platform is a business intelligence software that helps companies and organizations analyze data and make better decisions. It's used by large corporations, small businesses, government agencies, and non-profits to build powerful dashboards for reporting.
MicroStrategy has more than 25 years of experience in creating BI solutions for end users who need to access their reports quickly. The company's products extend beyond traditional relational databases with an option for storing data in an XML format instead of relational tables so users can take advantage of analytics tools like Tableau's visualizations or Google Sheets' spreadsheet capabilities.
The product also comes with its own development environment where you can create custom reports or use prebuilt templates when building new ones—all while working directly within the same application window without having any other programs running on your computer screen at once!
Conclusion
BI tools are a great way to make your business more effective and efficient. They can help you gain insight into what's happening in your business, improve sales by helping you to identify opportunities, and save time by automating tasks like reporting or analysis of data from various systems.
The right BI tool can make a huge difference in your organization's efficiency and performance. You only need to know where to start to find the right one for your needs. We have expertise in this domain and can also help you put together a robust BI tool of your own with our customized Business Intelligence solutions.
In case you are looking for professional help with establishing a solid BI toolset for your organization, reach out to us today!