Business Intelligence Implementation Services
Seamless integration of your current business environment to your data sources and databases.
We design and implement powerful business intelligence that allows our customers to plan their companies' activities, check the performance against the plan, analyze changes and optimize their processes and operations.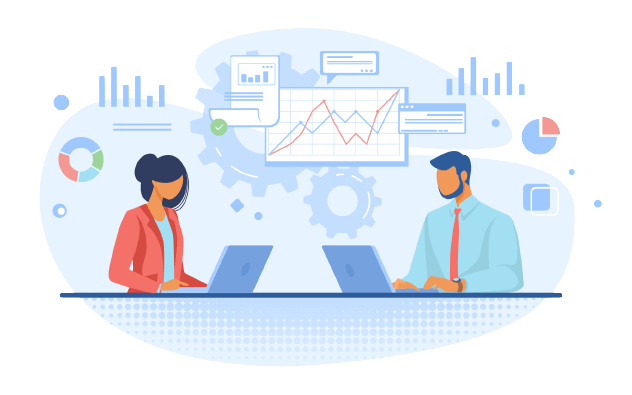 End To End Business Intelligence Implementation
Business Intelligence or BI is a set of practices of collecting, structuring, analyzing, and turning raw data into actionable business insights. The main purpose of BI is to provide actionable business insights and support data-driven decision-making.
We help you in harnessing technology and determine how we build an end-to-end solution. A BI Implementation project can be broadly divided in five phases:
Data gathering
Data preparation
Data storage
Data analysis
Data storytelling
The project management team at Prefigure Technologies will work with you in close contact, assess your needs and constraints and manage the entire development cycle for the speediest and most optimal implementation of your reports, dashboards, or BI platform deployment. You are guaranteed top quality and worry-free service from our dedicated team who will make sure that you get the best possible results as efficiently as possible.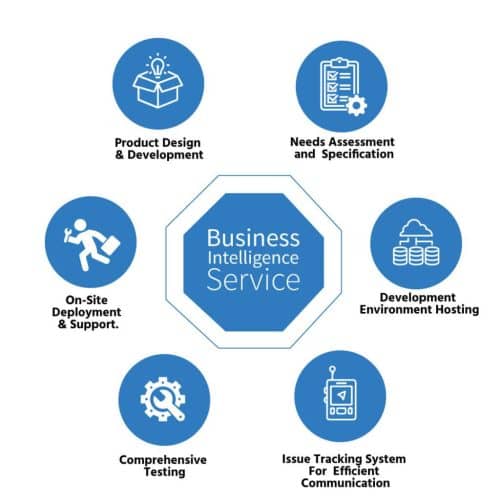 Business Intelligence Implementation Services
We offer full-cycle business intelligence implementation in USA, thus leaving no gap between the ideas and the final solution. Below are the services
Needs Assessment and Specification
Development Environment Hosting
Product Design and Development
Issue Tracking System For Efficient Communication
Comprehensive Testing
On-Site Deployment and Support
Our Step Up approach is designed to inform and align stakeholders at every phase of the BI implementation Services.

This end-to-end process helps you achieve your Business Intelligence goals by:
Ensuring stakeholder alignment on your current state of BI maturity and the desired state.
Establishing department-level BI Roadmap to ensure business-centric planning, requirements, design, and control.
Assess current data quality to determine gaps and set expectations.
Use an agile and modular approach.
Design a flexible and expandable BI Solution Framework.
Business intelligence is the collection and analysis of data in a business environment. It's necessary when trying to make decisions within an organization and in order to be successful, it should be part of your organization's everyday operations. Business intelligence can create new opportunities for businesses, organizations, and individuals. It's absolutely crucial because it provides decision-makers with the knowledge they need to make informed decisions based on defined goals.
Business Intelligence Implementation Plan
What activities does an average business intelligence implementation plan include?
Data Drilling
Discover and collect relevant data to trace trends
Data Arrangement
Collect Information from multiple data sources and align the data and process the information for further analysis.
Benchmarking
Historical data is compared against the current performance metrics to see how they dovetail into the preliminary set goals.
Querying
In the collected database, you can seek answers to very specific business-related questions.
Data Representation
Charts, graphs, tables, and histograms can help visualize numbers to get them more "digestible" for further consumption.
Descriptive and Statistical Analysis
Find out what happened, then dig into the process and causes of the development under scrutiny.
Reporting
When the analysis is completed, all stakeholders receive the results and plan their actions correspondingly.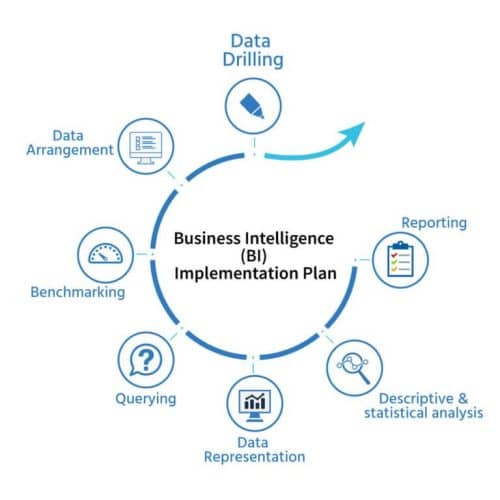 Our BI Implementation Team
Our Business Intelligence Implementation team stands for high quality and results that drive innovation and empower decision-makers with business-critical insights.
Our BI Implementation Services to help your organization to:
Adopt and implement BI technologies
Customize the BI platform to your maximum benefit
Integrate any data sources and maintain data infrastructure
Generate business value through data analytics and visualization
We are a Data Visualization and Business Intelligence Services Company.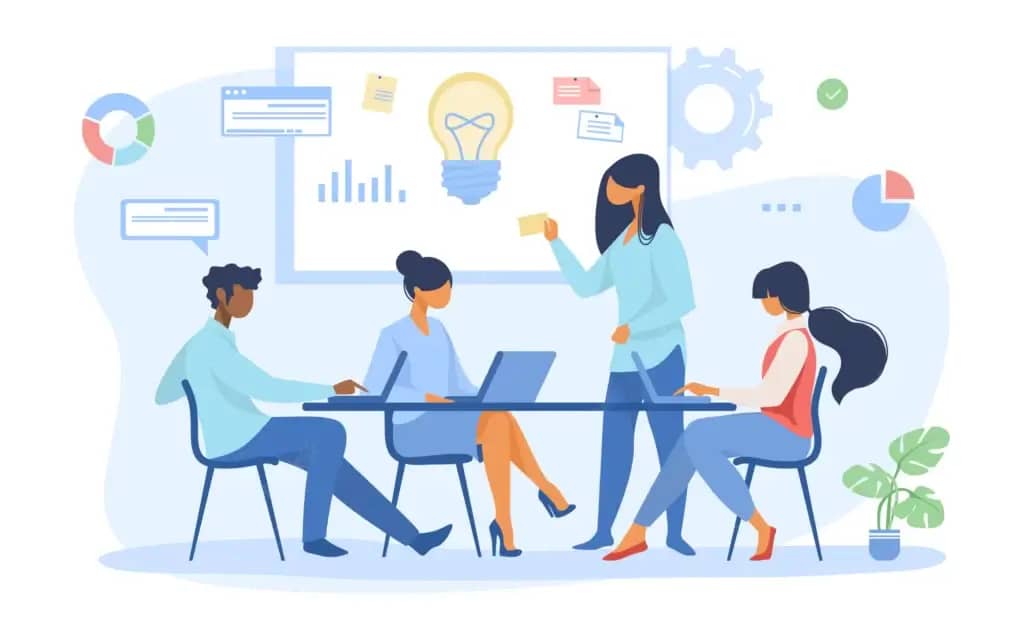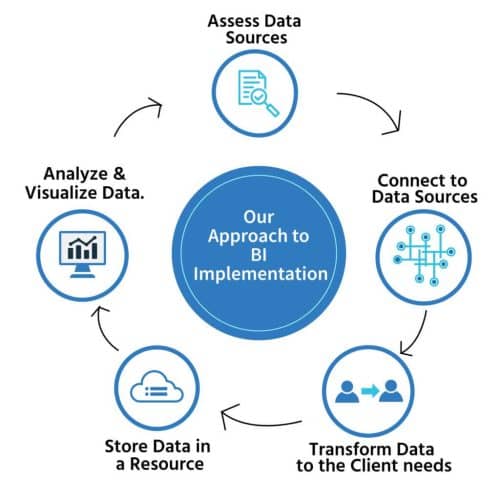 Our Approach to BI Implementation
Assess data sources
Connect to data sources
Transform data to the client's needs
Store data in a resource
Analyze and visualize data.
Why Prefigure Technologies?
We have helped hundreds of clients unlock the value of unstructured data to deliver superior business outcomes and customer experiences. Our strong analytics partnerships with industry leaders enable Prefigure to extract value and provide actionable insights for our clients' leadership teams to act upon.
Our diverse clientele includes Large corporates and emerging, innovative companies across industries, and our service excellence has earned us the reputation as the 'BI Consulting Company of Choice.' Get in touch with us today to set up your BI transformation consultation.