Business Intelligence Services In Healthcare Industry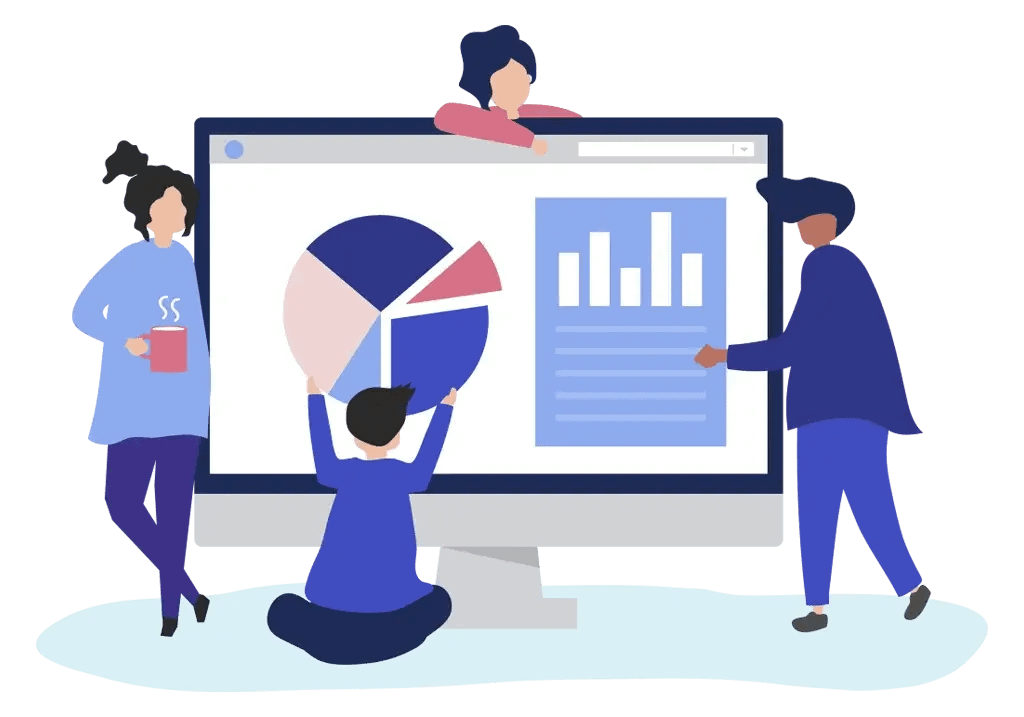 What is Business Intelligence (BI)?
Business intelligence (BI) is a term that refers to the process of compiling, analyzing and transforming data into insight to that can be used to improve business decisions. The goal of business intelligence is to help businesses make more informed decisions by providing them with data-driven insights.
BI tools and techniques can be used to identify trends, uncover opportunities and optimize business processes. Business Intelligence can be used to track and monitor performance, customer behavior, and other key metrics. When used effectively, business intelligence can give organizations a competitive advantage.
Leveraging Business Intelligence Services in Healthcare Management
Usage of BI services / tools in healthcare is sweeping the industry in:
Improvising Patient care
Reducing costs.
Increasing the revenue of the healthcare provider.
Track and efficiently improve the overall finance of the organization.
The entire industry is becoming data-driven and a lot of decisions are made based on insights derived from them. Data starts from the creation of patient records. Maintenance of the records digitally is the first point of starting to use business intelligence. BI is no longer a choice or demand for this industry. It is a need that nurtures survival in the healthcare industry.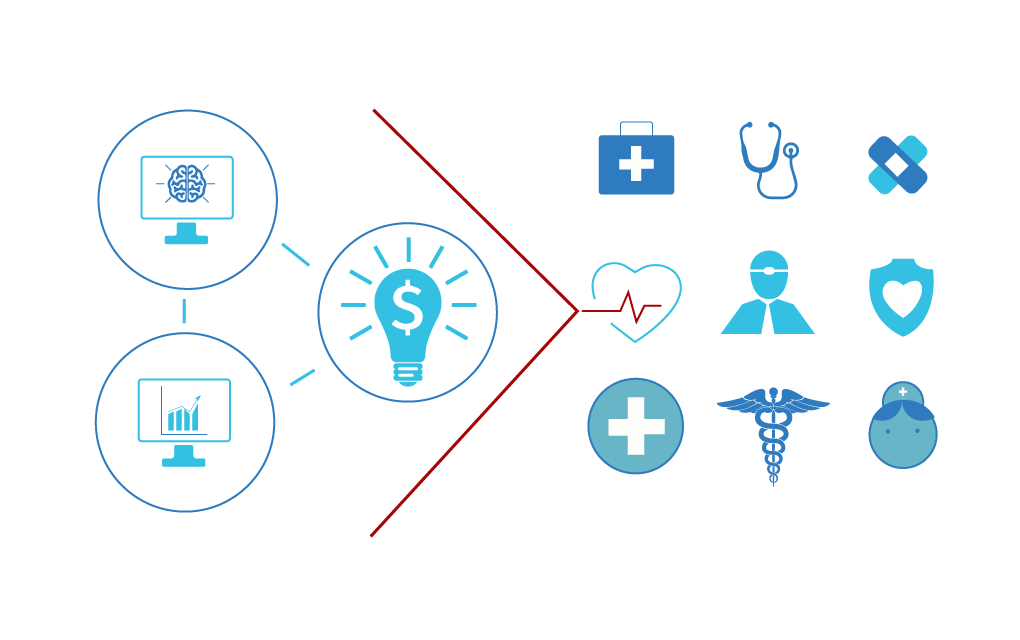 How does Healthcare Industry Utilize Business Intelligence (BI) Services
The data sources with which health professionals can provide insights keep growing. This data is normally coming in different formats and sizes, which presents a challenge to the user.
Sources of Big Data in Healthcare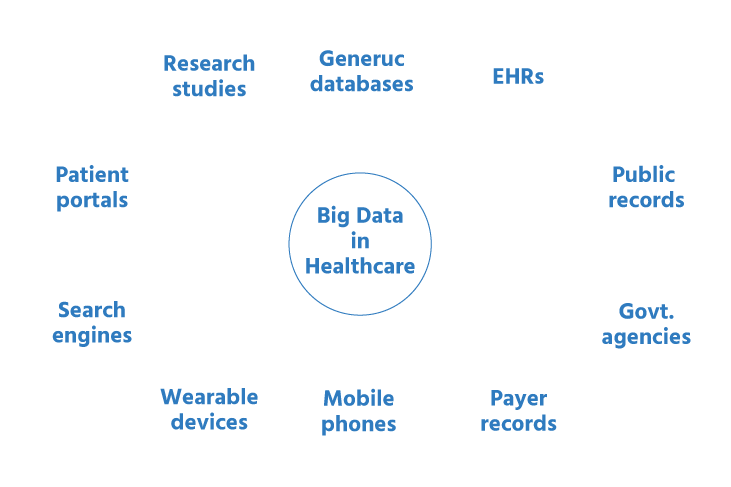 Healthcare Data Challenges
There are 6 significant issues healthcare BI systems face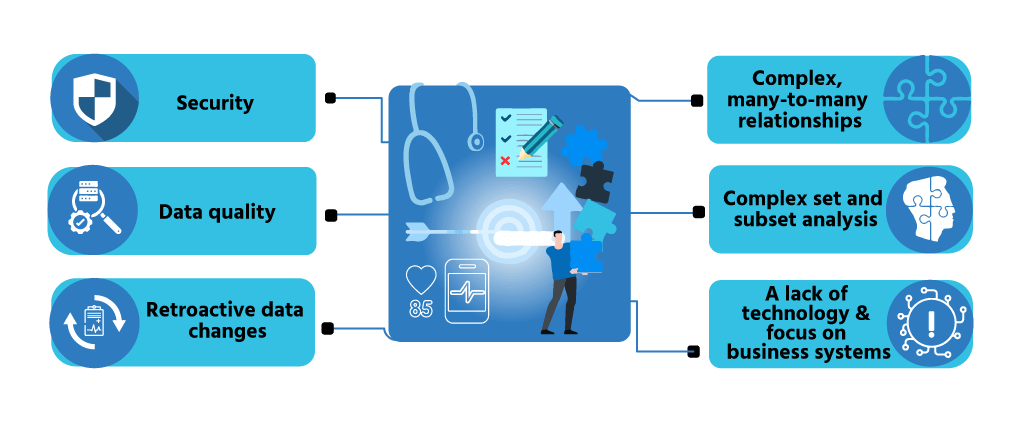 Challenges of Business Intelligence in Healthcare
Availability of Funds
Shifting towards an altogether new technology requires initial funding.
Lack of Proper Resources
BI Requires complex systems like servers, fast computing devices, etc. which may not be available
Complexity of IT Equipment
Fetching the data from varied machines needs specialization and can be a hurdle for the use of BI in Healthcare Industries.
Lack of Knowledge
Users need to be trained about the usage of the technology so they can pass information to the decision-makers to make effective decisions.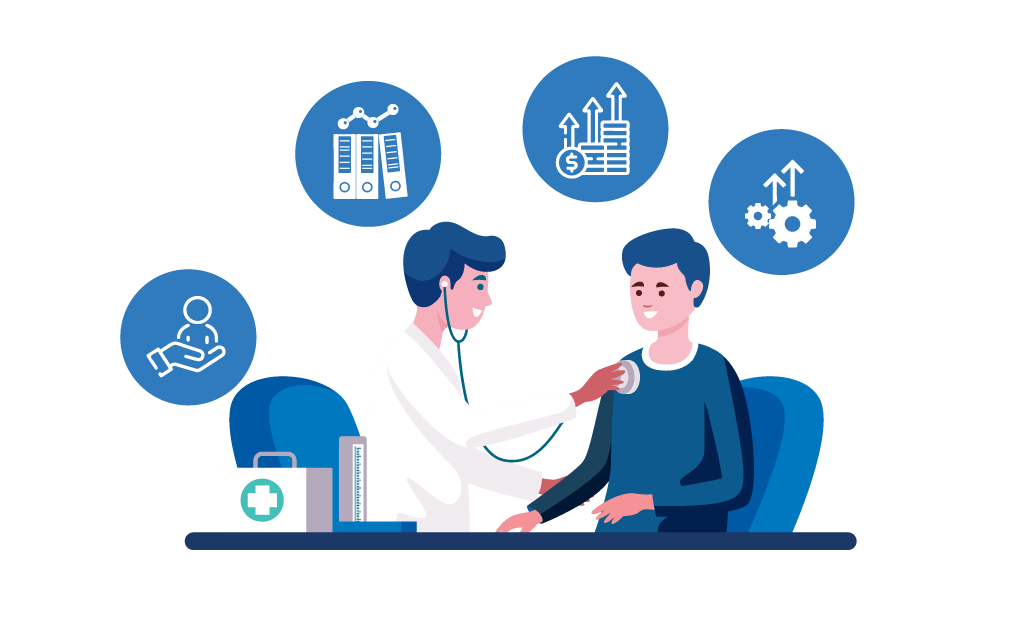 Benefits of Using Healthcare BI Software
Types of BI Data Analytics in Healthcare
The role of BI in healthcare is to separate information from the noise and extract insights that will benefit all stockholders, from doctors to patients to hospital managers to medical tech startups.
There are four main types of healthcare Business Intelligence.

How Business Intelligence can Improve Healthcare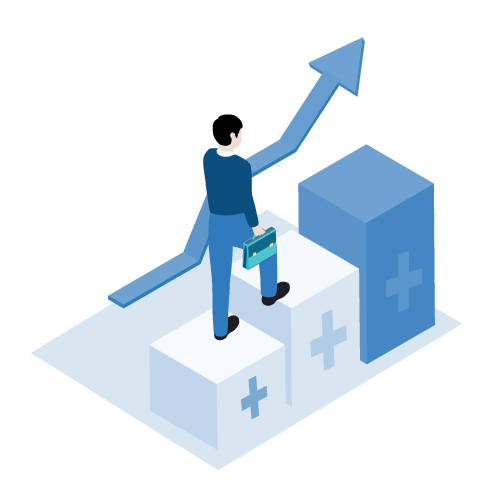 Why does BI in Healthcare matter?

Top BI Softwares for Healthcare
Healthcare Business Intelligence Services by Prefigure Technologies
Prefigure Technologies works with healthcare organizations to reduce ineffective systems and help you structure your data analytics plans. Healthcare business intelligence and data warehousing will help your business with:
UI/UX Design
Track clinical, operational and insurance data (patient history, supply inventory, vendor invoices, admissions data).
Consolidating Diagnostic Information
Improve patient safety by having access to all of the information when it is needed and in one place.
Trend Forecasting
Discover new revenue opportunities.
Increased Effectiveness
Determine which treatments are cost effective and which one are insignificant.
Cost Reduction
Identify which admin costs can be downsized.
Ensure Regulatory Compliance
Be able to identify problem areas when it comes to compliance to nullify possible problems.
Enhanced Patient Care
Decrease wait times by synchronizing resources.
Improve Resource Planning
Including shift schedules, vacation and sick days.
Increased Security
Protecting data from unauthorized access and data corruption throughout its lifecycle with data encryption, hashing, tokenization, and key management practices that protect data across all applications and platforms.
Frequently Asked Questions