Vipul Sharma, 26th Sep
Business intelligence tools are essential for healthcare organizations looking to improve their performance. Find out what they are and why they're important!
Healthcare is a complex industry. The healthcare industry is made up of many different types of organizations and each organization has its own unique set of challenges. There are hospitals, clinics, non-profit organizations, insurance companies, and more.
What makes this industry so complicated is that each organizes its own unique needs. Hospitals may need a totally different solution than your local pharmacy chain — and even the same hospital could have very different needs than another hospital in the same city.
Table of Contents
As today's modern businesses attempt to become more data-driven, they adopt business intelligence (BI) to make sense of all the data they collect. You'll find businesses of all sizes in all industries using BI tools to optimize their processes and make better decisions, including those in the healthcare industry. Through BI, the massive amount of data that the healthcare industry generates can be analyzed and transformed into impactful actions that improve performance and quality of care.
We'll take a look at what healthcare BI is, what it does, and what benefits it provides, as well as a list of the best business intelligence tools currently available on the market.
The most common motivation behind BI adoption in healthcare is shared among all industries: improving the organization's bottom line. Healthcare providers, like other organizations, are constantly searching for ways to cut costs. Healthcare organizations that apply big data and business intelligence could collectively save between $300 and $450 billion annually in the US alone, according to a McKinsey Global Institute study.
Below are a few other benefits-
Augmented Analytics – Data profiling, data quality, harmonization, modeling, manipulation, enrichment, metadata creation, and cataloging are all enhanced by augmented analytics, which makes use of machine learning (ML) automation. It comprises functions like automated data matching, joining, profiling, tagging, and annotation before data preparation, recognition of sensitive attributes, automation of repetitive transformations and integrations, and recommendation of data quality and enrichment.
Dashboarding and Data Visualization -Supports the creation of complex and sophisticated visualizations, enables the presentation of data as animation, assists users by recommending the most appropriate visualization for the chosen data's graphical representation, and meets five other functional requirements.
Data Querying and Management –Provides customers with the ability to run In-Memory Analysis, Complex Queries, Batch Updates, and maintain a direct connection, among five other crucial needs.
Businesses may monitor crucial performance measures with the use of business intelligence tools, which include industry-standard scorecards.
You can share information with many stakeholders inside and outside of your company using a BI solution.
It has capabilities that make it possible to view the same data from a mobile device, including reports, dashboards, and monitoring.
Some business intelligence (BI) products include robust analytics and visualization capabilities, enabling real-time visualization in many forms and ways and the incorporation of supplementary functionality.
Top Business Intelligence Tools
If your organization hasn't yet adopted BI software, or if your current system is underperforming, it's time to start searching for a solution. We compiled a shortlist of ten of the best BI software for healthcare organizations to help you start your search:
1. Datapine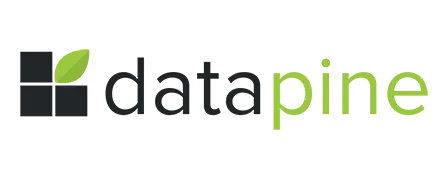 A business intelligence tool called Datapine enables you to combine data from many sources and analyze it using cutting-edge tools (including predictive analytics and artificial intelligence). With all of your data available, you may create one or more comprehensive business dashboards, create standard or bespoke reports, and incorporate intelligent alerts to be informed of anomalies and objectives.
Expert users, such as data analysts and frequent business users are catered to by the program. While the straightforward drag-and-drop interface offers a visually intuitive way to enter numbers and produce beautiful charts and dashboards using just effective visual analytics, the SQL mode enables analysts to write their queries.
2. Zoho Analytics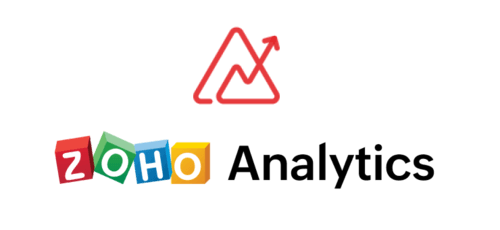 A great BI tool for in-depth reporting and data analysis is Zoho Analytics. The automated data synchronization that is supported by this business intelligence solution can be planned regularly. You may establish a connection quickly by using the integration APIs. Using data from many sources, combine and blend pertinent reports. With the help of a straightforward editor, you can create customized reports and dashboards that let you focus on the important data. Additionally, it features a unique comments box under the sharing options, which is great for collaboration.
3. Domo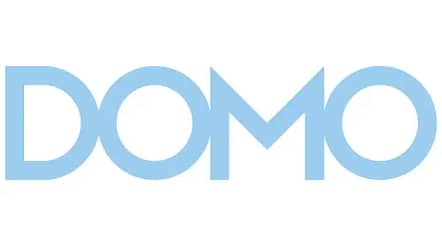 Domo is a cloud-based platform that focuses on the deployment and usability of dashboards for corporate users. It offers business information solutions catered to particular industries and jobs (such as those in finance, healthcare, manufacturing, and education) (including CEOs, sales, BI professionals, and IT workers). Before examining how more than 500 connectors may help the rest of the firm, CIOs may first look into how it manages data from AWS, Jira, GitHub, or New Relic.
4. Power BI from Microsoft

With the help of the Windows-based Power BI Desktop tool, users may analyze, visualize, and publish data from local or cloud sources. There are options for data preparation, visual-based exploration, interactive dashboards, and enhanced analytics. The Pro version of Power BI Desktop, available for a monthly fee, allows for collaborative analysis by integrating Microsoft Office365, SharePoint, and Teams to restrict access to published results and raw data. The free Power BI Desktop version is designed for solitary users. For businesses willing to invest heavily, the Premium tier offers self-service data preparation with prebuilt links to corporate data kept in Microsoft Dynamics 365, Azure SQL Data Warehouse, or external sources like Salesforce.
5. Oracle Business Analytics

A technology and application portfolio called Oracle Business Intelligence focuses on providing end-to-end solutions to help organizations improve their performance and to encourage workers to make quicker and better-informed decisions using mobile technologies.
They offer a wide range of data management capabilities, including artificial intelligence, machine learning, a comprehensive set of querying, reporting, and mobile analytics. Since its founding in 1977, Oracle's mission has been to provide organizations with the tools they need to successfully manage their data thoroughly and effectively.
6. Qlik

The goal of Qlik is to provide access to all of the company's data to every employee, of course by corporate data governance policies. Most database engines would be slowed down by that much data, but Qlik asserts that its Associative Engine can link every piece of data to every other piece to speed up the process of looking for connections. The Associative Engine now delivers AI and machine learning capabilities that offer context-aware insight recommendations as a result of the Qlik cognitive engine. Both on-premises and cloud variants of Qlik Sense, the self-service platform for accessing analytical capabilities are offered.
7. Spotfire Tibco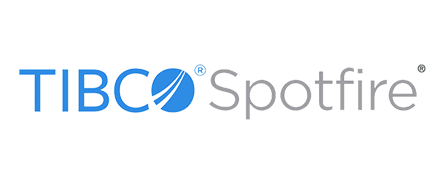 Tibco Spotfire is a platform for self-service dashboards, interactive visualization, data preparation, and workflow that uses AI to power data visualization. The platform has machine learning-based data preparation capabilities that can help with the creation of complex data models. In addition to banking, energy, manufacturing, consumer packaged goods, government, transport and logistics, healthcare, and life sciences, it is employed in several different sectors. The most recent version now has Python support.
8. Microstrategy

A "software and mobility" platform for enterprise business analytics, MicroStrategy focuses on cloud solutions, federated analytics, and hyperintelligence. Customers can use their mobile dossiers to generate interactive analytics books that can be browsed on iOS or Android smartphones, and they can use Xcode or JavaScript to include MicroStrategy content into their apps. Furthermore, you can download a demo app, MicroStrategy Mobile, or the Library app, which will enable you to instantly deploy analytics.
9. SAP Business Objects

A business intelligence tool called SAP Business Objects offers in-depth reporting, analysis, and interactive data visualization. The platform places a lot of attention on things like digital supply chain, ERP, customer experience (CX), and CRM. This platform's self-service, role-based dashboards, which let users make their dashboards and apps, are what makes it so enticing. For IT, end users, and management, SAP is a powerful program that offers a wide range of functionality on a single platform.
10. Yellowfin BI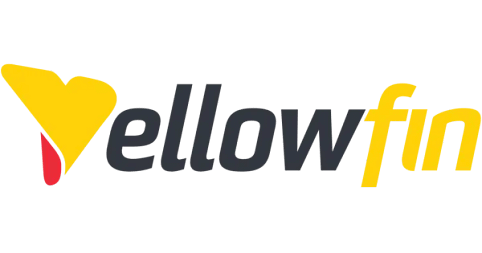 Yellowfin BI is an "end-to-end" analytics platform and business intelligence tool that combines collaboration, machine learning, and visualization. Using simple filters (such as checkboxes and radio buttons), you can easily quickly sort through a lot of data, and you can access dashboards from practically anywhere thanks to the tool's accessibility flexibility (mobile, webpage, etc.). The best part about this BI solution is that it makes it easy to use a no-code or low-code development environment to upgrade dashboards and visualizations.
Next Steps
With the right business intelligence tool, you can improve your operational efficiency and deliver better patient care based on accurate, data-driven insights. While these ten tools are what we have reviewed there are hundreds of other BI solutions available that can be looked at.
If you are looking for a BI Solution you can consult Prefigure Technologies, who have a vast experience in Healthcare BI and provide a solution to meet your current and future requirements.
Which healthcare BI software tools do you use and why? Did we leave out your favorite? Let us know in the comments!