The healthcare industry is one of the most data-intensive industries in the world. Business intelligence (BI) is a critical tool for making sense of this data and using it to improve patient care. In this blog post, we'll explore the benefits of Business Intelligence in healthcare industry.
Table of Contents
What is Business Intelligence?
Business intelligence (BI) is a term that refers to the process of compiling, analyzing, and transforming data into insights that can be used to improve business decisions. The goal of business intelligence is to help businesses make more informed decisions by providing them with data-driven insights.
BI tools and techniques can be used to identify trends, uncover opportunities and optimize business processes. BI can track and monitor performance, customer behavior, and other key metrics. When used effectively, business intelligence can give organizations a competitive advantage.
How can Business Intelligence be used in the Healthcare Industry?
Business intelligence (BI) has long been used in various industries to help organizations make better decisions. But what about the healthcare industry? Can BI be used in healthcare to improve patient outcomes and make the delivery of care more efficient?
The answer is yes. BI tools and techniques can be extremely helpful in the healthcare industry. For example, BI can be used to track patient outcomes, identify areas of improvement, and benchmark performance against other healthcare organizations. Additionally, BI can help to better understand the root causes of diseases and design more effective treatments.
So, if you're looking for ways to improve the delivery of healthcare, BI is something you should consider.
Benefits of Business Intelligence in Healthcare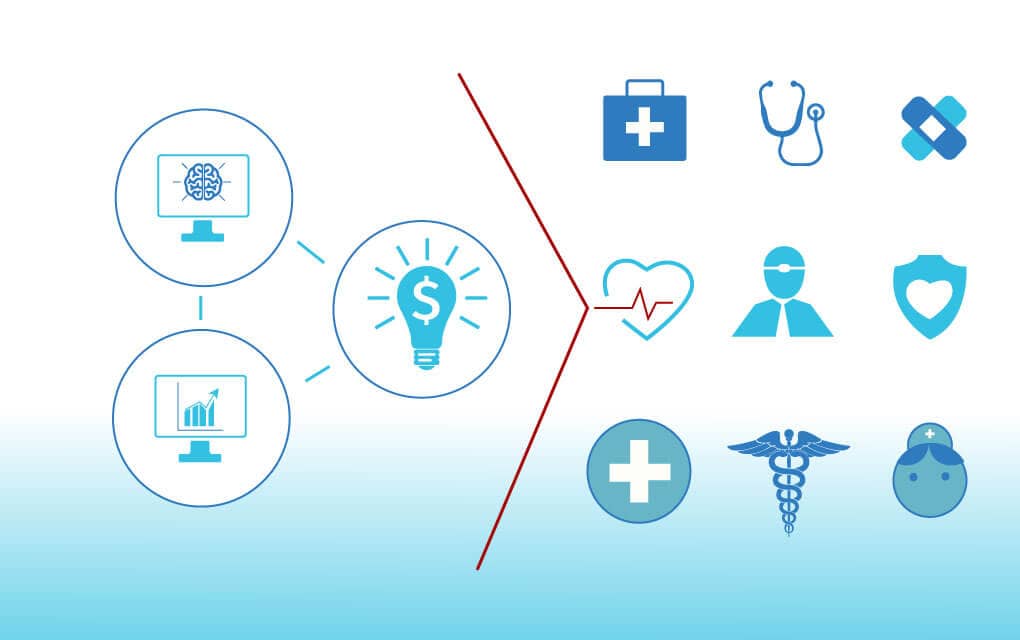 There is no doubt that business intelligence has revolutionized the healthcare industry. By providing acumen that was previously unavailable, business intelligence has helped healthcare organizations make more conversant decisions about everything from patient care to resource allocation.
But what exactly are the benefits of using business intelligence in healthcare? Here are a few benefits of Business Intelligence in Healthcare
1. Patient Care
A high satisfaction score is an indication that healthcare organizations have gotten it right with the patient experience from start to finish. BI software can assist healthcare providers in making important decisions ranging from patient care to resource allocations.
Most importantly, business intelligence can provide an immense amount of data to aid in improving patient outcomes.
2. Financial Analysis
BI tools can help healthcare organizations make better financial decisions through budget management, tracking inventory and supply costs, and monitoring other key metrics. BI software can monitor revenue, and provide numbers on performance at any level.
Key Performance Indicators and financial goals can easily be tracked, like return on net assets or profitability. Insights can then be visualized for busy decision-makers in easy-to-understand dashboards.
3. Patient Flow and Utilization
Healthcare providers are often extremely concerned with making sure that a patient receives an appointment that they will keep, which means that providers are usually run off their feet during certain popular times of the day.
Using a business intelligence tool to understand these utilization patterns and allocate staff accordingly could result in shorter waiting times and more efficient use of resources.
4. Aid in Triage
The best business intelligence software can perform ad-hoc analysis. As such, you can input data on what each incoming patient is suffering from, and it can automatically triage them for you.
Instead, you can do it in real-time, which satisfies your patients and, more importantly, takes care of the most urgent cases first.
5. Better Cost Management
BI tools in data analytics give healthcare organizations the scope of managing their expenses better, allocating them across departments more accurately, and reducing wastage.
With all the data available in one place like a data warehouse, tasks like costing and billing become free of errors and variables can also be easily calculated.
6. Data Mining for Better Treatment
Data mining can help organizations understand exactly where treatment is falling short. BI tools can be used to analyze the exact treatment procedure and the outcomes.
This can help organizations understand areas of deficit, as well as arrive upon successful treatment methods and paths for future cases.
7. Clinical Analysis
Besides predictive analysis, BI tools can help organizations analyze clinical data such as measuring lab test results, rate of unfilled prescriptions, etc.
This helps nurses plan out their shifts concerning which patients need more attention or care. It can also help municipal committees to understand which areas need more resources.
8. Accessing eHealth/mHealth and Wearable Devices
BI tools can be used to access downloadable data from eHealth/mHealth apps and wearable devices like fitness bands, pedometers, etc.
Wireless technology has greatly caught up in recent years, as tech-savvy people become more fitness conscious and careful about tracking their health metrics. This data can be used by physicians to understand patient lifestyles as well.
Challenges of using Business Intelligence in Healthcare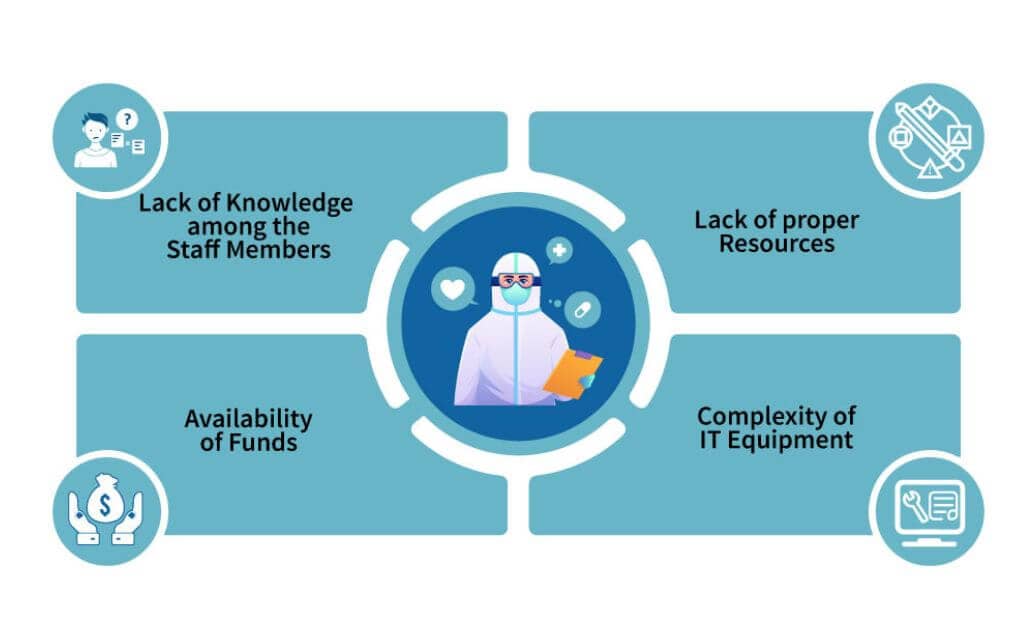 It is not easy to implement a technology that is not well-versed with people who will be using it, so comes the challenges of using Business Intelligence in Healthcare Industries:
Availability of Funds; is the most common challenge faced in today's era, because shifting towards an altogether new technology requires lots of initial funding.
Lack of proper resources; as taking this technology to the next step needs complex systems like servers, fast computing devices, etc. but the availability of these items is of much concern.
Complexity of IT Equipment; there are many healthcare equipments such as X-Ray machines, MRI machines, radiology machines, etc. To fetch the data from all of the varied machines is a hectic task and needs specialization and imposes a big hurdle for the use of BI in Healthcare Industries.
Lack of knowledge among the staff members; is the first and foremost hindrance one may come across while pitching BI in healthcare industries, as the actual user should have had enough knowledge about the usage of the technology and he/she should be able to pass on the information to the decision-makers to take productive decisions.
How to Overcome these BI Challenges?
When there is a Will, there is always a Way. There will always be a way to cross over the challenges/ limitations of any advanced technology which is to be used in an Industry. To overcome these challenges, we need to understand the below-mentioned points:
One should target cash-rich customers and that customer should be able to spend the amount to cater to this new technology.
Proper training for individuals for the operation of complex IT equipment; enables one to fetch proper data to get it analyzed by the Business Intelligence tool.
Staff members should be properly trained about the new technology to get the most out of it and decipher the science behind it. This will ultimately aid the decision-makers in making quick & effective decisions.
When you use it, you will get used to it. This is the best and quickest way to learn any new technology and to have a competitive edge over the subject.
Conclusion
After pondering all the points, we concluded that using Business Intelligence as a tool for the healthcare industry will help them to analyze the prospects and create a data-driven insight for them. It has some challenges, but it's a solution too. One should accept the change in digitalization to grow in this competitive world.